February 10, 2009 Meeting
Company Presenting & Sponsor: Quest Software


Ben Koehler of Quest Software will be presenting an in-depth product review of MessageStats and Spotlight on Messaging including a live demonstration of the products. Quest will be raffling off a handy bookbag to carry the rest of the raffle items you could win which include Microsoft software, magazines, and other cool hardware.
Products Being Presented In-Depth

Reports on all Exchange, OCS, Windows Mobile and BlackBerry activity to enable the trending of system usage for proactive management.

Helps administrators detect problems in the messaging environment, quickly diagnose exactly where and what the problems are, and resolve the problems from a single, easy-to-use interface.
Ben Koehler's Bio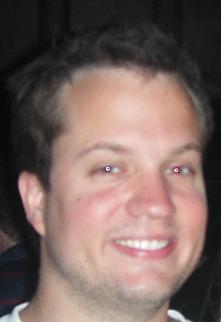 MCSA/MCSE 2000/2003
As a Strategic Systems Consultant for Quest Software hespends time technically managing large enterprise accounts in NY/NJ, focusing on Quest's Windows Management Suite of solutions (Migration, Management, Auditing and Reporting products for Active Directory, UC/Exchange and SharePoint). Prior to joining Quest in mid-2006, Ben Koehler spent the better part of 9 years managing Microsoft Infrastructure for Sunoco, Inc and Drexel University College of Medicine. He has a B.S Degree in Management Science and Information Systems from Penn State University
Background on Quest
Quest Software believes you can get more. More performance. More productivity. More reliability. More availability. More value. That's why we develop innovative products that help you get more from your applications, databases, Windows infrastructure and virtual environments.
For your applications, we deliver, manage and control complex application environments – from end user to database. For your databases, we improve performance, availability and manageability from design through production. We deliver comprehensive migration and management capabilities to simplify, automate, secure and extend your Windows infrastructure. And for virtual environments, we help you automate and control virtual desktop and server environments to reduce costs and simplify ongoing management.
Download the Presentation:
Doors Open 6pm (food arrives)
Meeting is from 6:30 PM – 9:00 PM
Location
Microsoft Corporation
1290 Avenue of the Americas, FL 6
6th Ave bet 51st & 52nd St.
New York, NY 10104